Between work, family, school and other obligations, the girl on the go has no time to waste on an elaborate beauty routine. If you need to get ready in a flash and still look fabulous, here are some time-saving tips and multipurpose products from Hollywood's go-to makeup artist, Napoleon Perdis.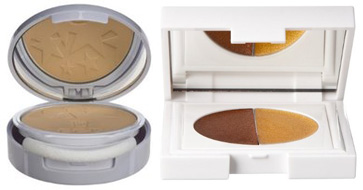 The face
"A powder foundation like NP Set Pasarella Powder is a must-have for the glam girl on the go. She can quickly touch up during the day, especially to keep shine in check as the temps are rising."
Multi-taskers
"I'm all for dual-purpose beauty products that have a bronze tint. It's a summer-perfect tip, and I like to blend a bronzer onto the eyelids, cheeks and body. Try NP Set Shimmer Highlight Duo in Bronze/Gold. Finish with a high-shine lip gloss on its own or layered over lipstick for instant glam."
Nail it
Makeup artist Susmta Patel reminds you not to forget about your nails: "If you have time for a quick manicure, use a light nail polish color or a clear coat for low maintenance. If your lifestyle leaves you no time, always keep your nails short, clean and shaped (not too square and not a complete oval) for the best look."
Hair how-tos
"Don't have time to blowdry your hair every day? The key is to get a great haircut that enhances the natural texture of your hair for easy everyday styling," says celebrity hairstylist and RUSK Artistic Director Naz Kupelian. "Also, stick with a shade close to your natural hair color to avoid lots of maintenance at the salon."
Believe it or not, you also don't have to wash your hair every day. Unless your hair is extremely oily, skip a day between shampoos. To add some texture and volume in the morning, flip your head upside down, apply dry shampoo, brush it out -- and you're ready to go!