Take the first step toward retirement readiness: Start saving! A little miracle called compound interest can help you grow your nest egg and hit your goal. Here are a few tips for getting started.
Nail down the basics.
You need to know what your goal is to have a chance of reaching it. Figure out a few basic parameters and get them down on paper:
How old you want to be when you retire
How much monthly money you need to support your lifestyle
The changes to your lifestyle you anticipate when you're retired
Estimated number of years you'll be retired before you die.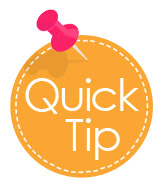 If life expectancy charts say you'll live to 80 but all your grandparents thrived into their 90s, err on the side of caution and go with the higher number.
This is also a reality check. If you have no savings or investments, are 55 and want to retire at 60 to travel around the world, you need to get real or plan on hitchhiking. There's no harm in dreaming, but you need to start building your nest egg today.
Start saving.
The most important strategy for planning a comfortable retirement is to start saving immediately. A wonderful thing called compound interest means you earn interest on your savings, investments... and their interest. It's a beautiful thing, and you really can't afford to put it off another day. You're investing in yourself, so make it a priority.
Use tools.
Online, you'll find lots of retirement calculators that ask you the relevant questions and then do calculations for you. Don't panic when you see the amount you need to save; this is a reality check. These calculators let you run multiple scenarios, so you can make the appropriate changes and recalculate. The exercise has two purposes: to help you establish a goal, and to show you the importance of not putting off saving.
Get going.
Once you have a plan, take action. If you already have a retirement account, make regular monthly deposits to it even if they're small. If you don't have an account, open one; don't let the number of choices overwhelm you. Banks, investment companies and brokerage firms can open a retirement account for you. Keep it simple; the most important step is simply taking it.
---