It's easy to get your flirt on with a gleaming smile. Take some tips and bring on your very best grin!
Soft lips. A dazzling smile. A perfect pout. There are products to help and tips to use to get that perfectly pretty mouth!

Brush
Show those pearly whites! Brush, brush, brush...for clean teeth and fresh breath, nothing beats regular brushing and great oral hygiene. A spin-style toothbrush really gets to those hard-to-reach places and the spaces between your teeth. Use a whitening toothpaste, or make your own with 1 tablespoon of baking soda and a drop or two of hydrogen peroxide. Brush it on, then rinse out your mouth but don't swallow! You can also use whitening strips for even brighter teeth. They are easy to wear and a quick way to lighten up your smile.
---

Smooth
Loose the lip lines! If your lipstick migrates into the fine lines around your mouth, try a beeswax-based cream to form a barrier. While it softens your lips, it makes the perfect canvas for a soft, vibrant lipstick that will stay where you put it.
---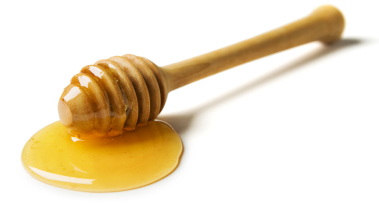 Plump
Pump up the volume! Honey keeps your lips soft and the natural sugars will help retain moisture and plump up your pout. Your lips will appear fuller after you enjoy a dollop of honey in your tea, or spread on a piece of toast. Who says you have to suffer for beauty? Try this delicious way to have a fuller, flirtier pout and enjoy the yummy results.
---

Shine
Get glossy! Add some shine to your smile with a coat of lip gloss. On its own or over lipstick, the shine makes lips look healthy, moist and fuller. Choose a gloss with color and skip the lipstick, or select a clear gloss to wear alone or over any color. The shine will bring sparkle to your whole face.
---

Healthy
Sip to a better smile! The health benefits of balck and green tea extend to your mouth. These teas help prevent plaque build-up, gum disease and even cavities. Have a calming cup every day, and you'll be doing a favor for your smile. Sodas, juices and sports drinks contain citric acid which can damage tooth enamel. You can limit the damage by sipping these types of beverages through a straw to minimize their contact with your teeth.
---
Now say "cheese" because you're ready for your close-up!
---